Radisson Blu will be the first international top hotel in Timisoara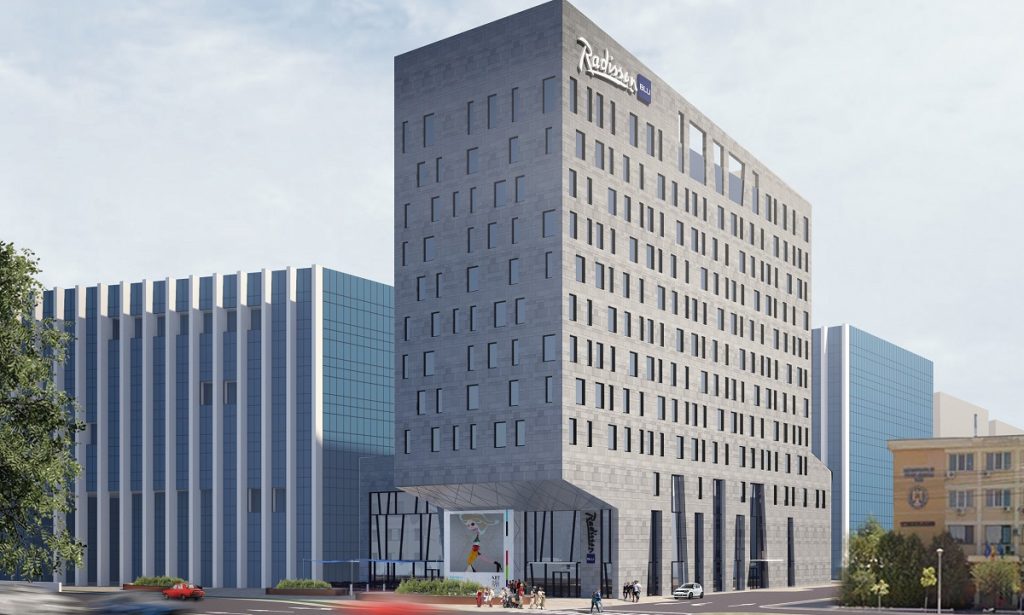 Construction work on the Radisson Blu Hotel in the ISHO complex will begin in the coming days. The new hotel will increase Radisson Hotel Group's portfolio in Romania to five hotels, two operational and three in development.
The new Radisson Blu hotel in Timisoara will be completed in 2021, when the city will be the European Cultural Capital. The hotel will have 160 rooms, a restaurant and a roof-top bar. It will also have a fitness center that will operate 24/7 as well as an outdoor pool located on the top floor of the building.
The hotel will be able to provide a special setting for business events, but also for private events. Thus, it will have a conference center, meeting rooms, as well as a large leisure space and a ballroom.
The hotel will be an integral part of the ISHO mixed real estate project in Timisoara, which covers over 1,000 apartments and 50,000 square meters of modern offices.