In Timisoara, traveling by means of public transportation, including the sailboat, can be paid by mobile phone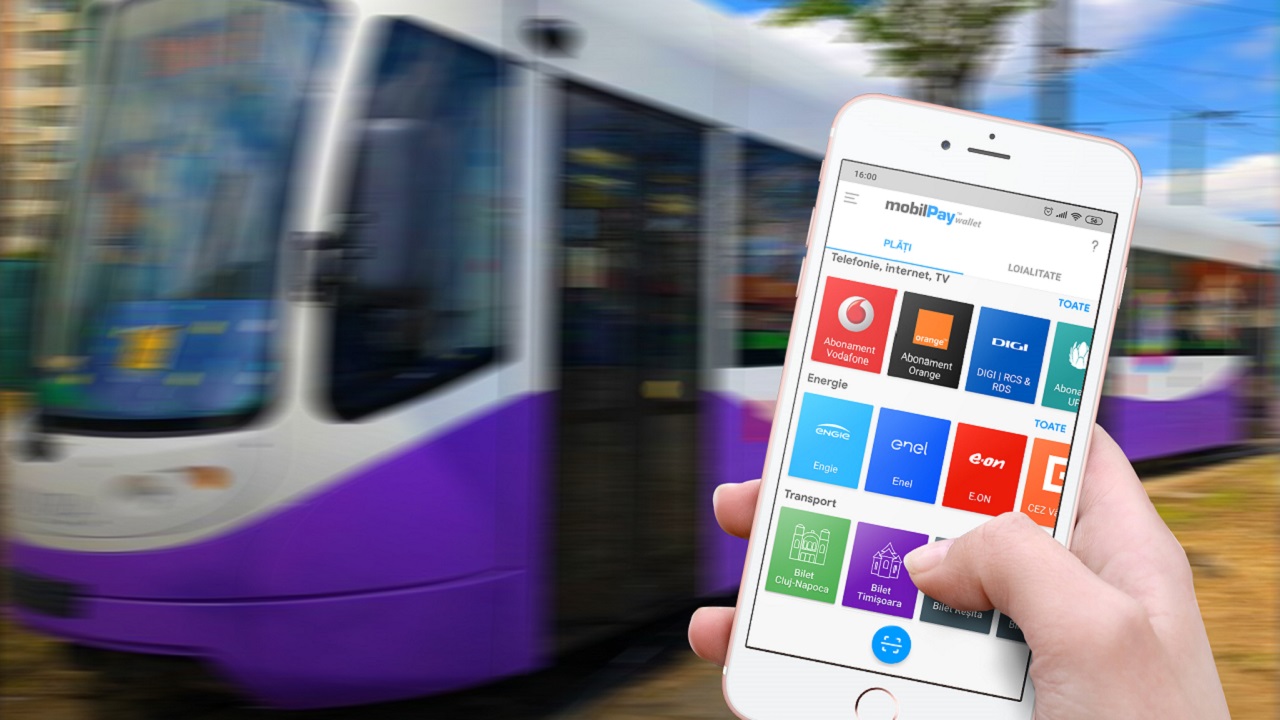 In Timisoara, traveling with Society of Public Transport Timisoara (STPT) can be paid by SMS or mobilePay Wallet, a digital wallet that can be used to pay in all situations – in online shops, at cash registers or in taxi cars or directly in the application for invoices and other services.
With the introduction of the possibility of SMS payment and mobilePay Wallet, you can quickly and easily pay for public transportation directly from your mobile phone at any time and any day of the week, without cash or no longer depending on the working program of sale points .
Traveling certificates can be paid directly by SMS if a message is sent to the number 7442 with the text: B followed by the line number, for 1 trip of 60 minutes, V text for 1 trip with the sailboat and ZI for 1 day card, valid on the current day. Users instantly receive via SMS confirmation of the ticket code and the duration of the purchased travel certificate to be submitted for inspection.
To pay via mobilePay Wallet, customers can download the app from Google Play or the App Store for free on any Android or iOS device. This way the user chooses the type of ticket and the desired line, confirms the payment by choosing one of the Visa or Mastercard cards already saved in the appl, and receives immediately for inspection, via SMS and in the transaction history of the app, the confirmation of payment accompanied by the ticket code and the validity term of the certificate travel purchased. The first payment will be automatically saved in the app with all its details for future and faster payments with just one click.